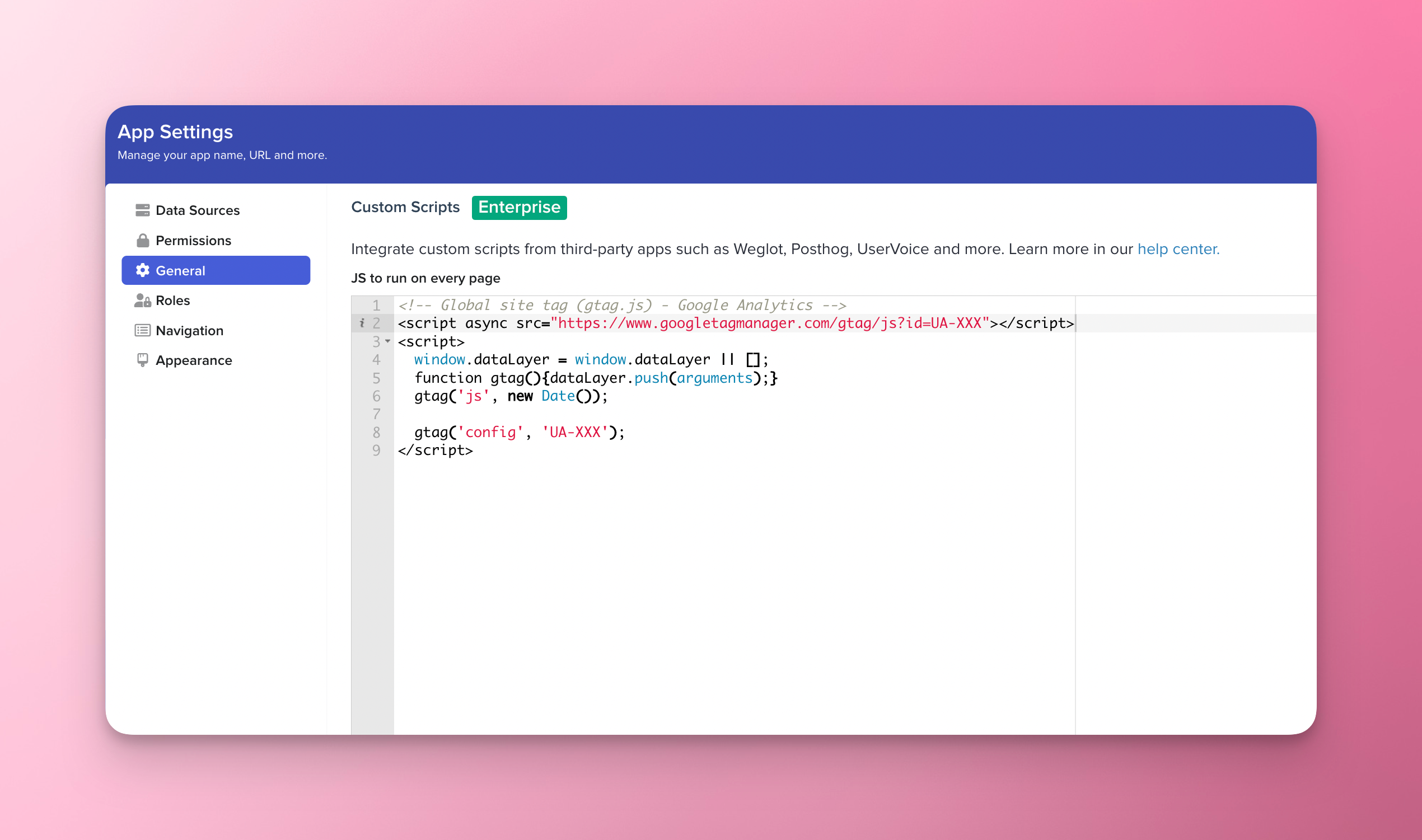 Custom Scripts are now available in self-serve! Custom scripts are great because they allow you to bring in specific functionality and customizations that aren't available natively in Stacker. For example, you can add a custom script for Google Analytics to learn about how your customers are using your Stacker app, or you could integrate with Weglot to translate your app into a different language.
This is an Enterprise only feature, but is also available for Stacker Experts. Pro users subscribed before the 18th of May 2023 will continue to be able to make edits to their scripts via Support.
Read more about how to set this up in the support docs
here
.